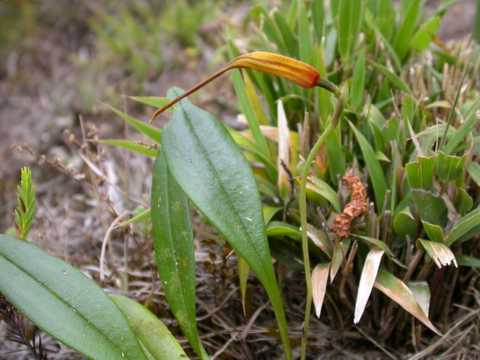 This is Masdevallia eumelia, which was named after Manolo's Mother, Eumelia. 
The newly discovered orchids are named after the person who had found it, or the person whom he/she loves, or the person whom he/she respects and so on.  I saw the orchids which were named after Manolo, or his brother, or his Mother, or his Father, or their surname, or Saul, the guide.
Saul said to me, "We might find new species, really", and I dreamt of new species, Masdevallia mayumii.  Unfortunately we didn't find one.